Next year your focus must be on Productivity
Next year your focus must be on Productivity
Productivity will be the focus for HR and training professionals next year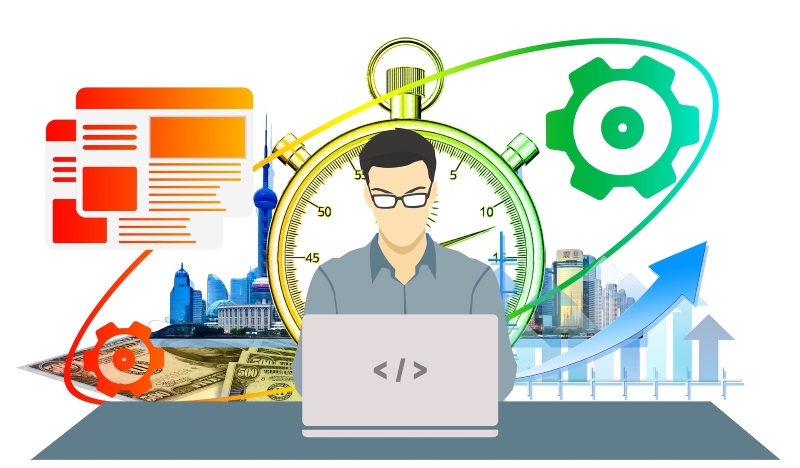 Over the last fifteen years I have only missed one Chartered Institute of Personnel and Development (CIPD) Annual Conference and Exhibition (ACE).
I have experienced many changes during those years, including the outsourcing of the event management and the move from Harrogate to Manchester. Harrogate was a more chaotic experience with its multiple venues around the town and an exhibition split between numerous exhibition halls on different levels.
Looking back the event had outgrown Harrogate but the exhibition there always felt larger, more diverse, and, more exciting than the easily accessible and contained Manchester venue ever has. Nevertheless, regardless of where ACE is held, I have always viewed the exhibition as important a part of the ACE experience as the conference itself. An experience that is now enhanced by the free exhibitor showcases and other seminars in the exhibition space.
I am always interested to see who is exhibiting, as what they are promoting gives a good indication of what the latest trends are in the HR and people development profession. What is it that we are talking about, and perhaps more importantly, what's keeping us awake at night!
There was the year when salary sacrifice benefits suppliers had a big presence, another when it was apprenticeship providers, another it was diversity trainers, and another when there was a lot of employment law solicitors and employment law advice services. 2018 was the year of companies that provide employee health and well-being services.
It seems that if we get the health and well-being of employees right the HR profession will have convinced line managers of the value we can add to a business.
Unfortunately, we all know that this just isn't the way the world works.
I will always be an advocate for the employee welfare role of our profession, it was after all the focus of the people who gathered for that first meeting of what was to become the CIPD in York just over 100 years ago.
There is however, a part of me that also thinks we need to remember the important role that our profession played in the world wars, when the focus was on identifying ways in which people could be more productive.
It was an aspect of the profession that was still very active when I started my own HR career. Men in white coats, it was usually men and they did usually wear white coats, and they always carried clipboards and stopwatches.
Their role was to measure how long it took a worker to complete a task. Then with a pay and benefits expert they would create a bonus scheme that would encourage all the workers in a department to work a bit harder.
I wonder how many of today's HR professionals have the skills to conduct such a survey, or if they would want to focus on encouraging the workers to complete a questionnaire to assess how engaged they are?
There is extensive evidence that an engaged worker is a more productive worker, but our focus as a profession on the softer side of motivation and productivity does seem to be edging towards something that is a little bit too in favour of the employee.
Am I wrong to think that a worker should arrive at work motivated to do a good job?
Employee productivity is about to get a whole lot more important.
Regardless of which side of the Brexit debate your views lie the reality is that the United Kingdom will in a matter of months be leaving the European Union.
As a nation we will have the opportunity to redefine our place in the world. It is a cold and lonely place out there when you are an independent globally trading nation.
Amongst all the risks there are also opportunities which many industries and professions are starting to grasp with both hands. For HR and people development professionals the opportunity is to contribute to developing a highly skilled workforce that is more productive than any of our competitors. It will be an uphill battle. German workers already produce as much in four days as a British worker does in five days.
The first step on this journey is for HR professionals of all kinds to learn more about the management of productivity.
This is a learning need that an increasing number of organisations are gearing themselves up to address.
One of the highest profile events is the Productivity Summit; an event which promises to live up to its name with an interactive and energetic programme of cross-industry case studies from UK businesses implementing product models and strategies, covering three main areas – systems and modelling, employee engagement and health and well-being.
Over the coming weeks I will be previewing this event and learning more about the speakers and what they have done to improve productivity and the results that they have achieved.
You can find out more about the Productivity Summit at this link and obtain a discount by using booking code WPLC10
Members of the Work Place Learning Centre team are available to provide journalists and media organisations with expert comment on all aspects of learning at work.

View our editorial policy click here.