The power of story-telling in business
The power of story-telling in business
We look ahead to theLondon HR Summit and the seminar that William Montgomery will be presenting on the power of story-telling as a tool for achieving business change.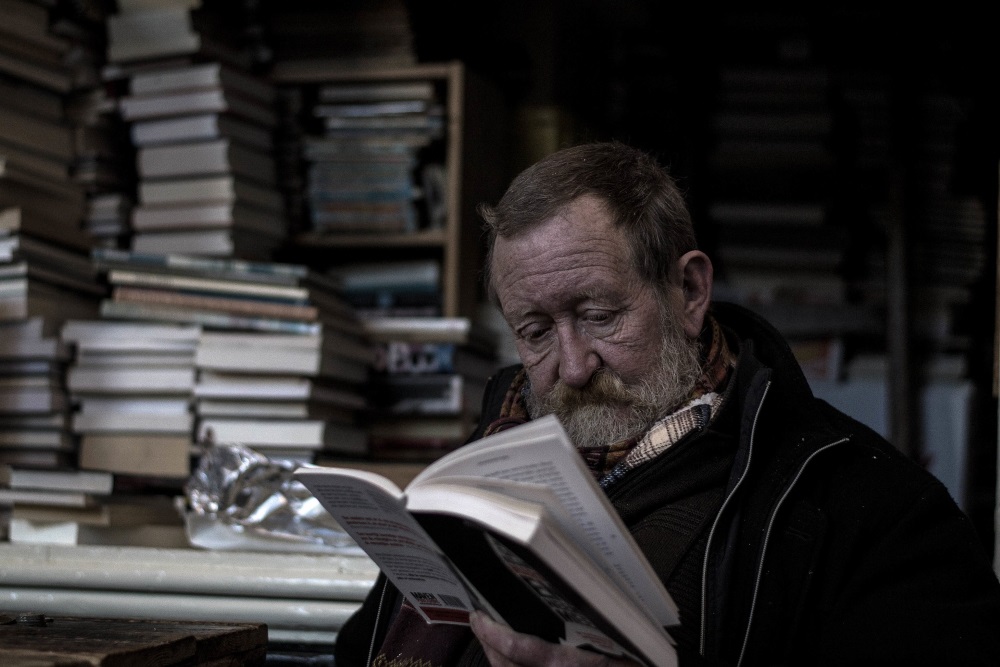 I recently had the pleasure of making a journey from Leeds Railway station. As is my habit I had arrived a little bit too early. It's a habit that annoys me as much as it does other people, but one that was formed in my early years and it seems an impossible habit to break.
Arriving early does provide the opportunity to indulge in that aspect of life that regardless of whether you are travelling by car, bus, train or aeroplane has become as much a part of making a journey as the travel itself; shopping! Leeds railway station has a good selection of shopping and catering facilities, but one of the best for browsing is the WH Smith.
Book shops at travel hubs are one of the most popular places for business people to buy their books.
Perusing the shelves one thing struck me as quite interesting. Most of the books on offer where not dealing with new theories or ways of working. They all seemed to be focused on telling the story of how an entrepreneur had made their fortune, or lost a fortune and made a second one, how a business had been built or saved from disaster. Some focused on comparing the stories of different entrepreneurs, prominent business people or businesses.
Picking up a book by someone who the sleeve notes tell me is a thought leader I find myself subconsciously searching for the case-studies amongst the pages of references the author makes to the books written by other thought leaders.
Every year I spend a couple of days doing talks to school-leavers about planning their future careers. One of these was at a school where unknown to me the daughter of one of my friends was a pupil. A couple of years after my talk my friend told me that at a family gathering his daughter had recounted one of the stories that I had told in my presentation.
Across the generations it seems that it is not facts and theories that people engage with and store for future reference, but the stories that are told to explain those facts and theories. The same can be true in the everyday management of a business and the people who work within that business.
Blogging and vlogging means that anyone can become a story-teller and stand out from the crowd and spread messages that provide a catalyst for changes amongst other people. It seems that you can throw as many facts as you like at people and they will carry on regardless. But tell them a story with compelling characters that people, are able to relate to, and the stories around those characters will make people not just think, but also feel in a way that text on a PowerPoint slide or a bar graph just cannot do.
William Montgomery has seen the power of storytelling first hand during his military career which culminated as navigator of HMS Ark Royal. All arms of the military use story-telling to forge connections with the history of the organisation and camaraderie amongst service personnel.
Story-telling he says is an increasingly important skill for leaders of all types of organisations, as they strive to manage a millennial workforce and maintain competitive advantage. To be effective a story requires four different things: style, truth, preparation and delivery.
Most importantly the story whether it is told face to face, or read in a manual or watched on a screen must enable the person hearing the story to see themselves having a successful and productive future within the organisation that they are working in.
Stories that create a shared perception or understanding of a situation will, as the use of story-telling by the military demonstrates, encourage people to cooperate and share knowledge.
Gentle humour within a story can also help to alleviate stressful situations and minimise the damage that may be created by rumours and gossip.
William Montgomery has had varied and colourful career in the Royal Navy, including work as a code-breaker in Bletchley Park, an interpreter at GCHQ Cheltenham, and rising through the ranks to navigate the aircraft carrier, HMS ARK ROYAL.
As a civilian he created TEN Ltd. He has developed the 10/10 leadership development and mentoring programme to turn ordinary managers into extraordinary leaders. He is speaking about the power of story-telling as a business tool at the HR London on 26 September 2018 at the Radisson Blu Hotel at Stansted Airport.
Members of the Work Place Learning Centre team are available to provide journalists and media organisations with expert comment on all aspects of learning at work.

View our editorial policy click here.