Guide to attending a Business Exhibition
Guide to attending a Business Exhibition
Ensure that your visit to CIPD ACE is a success with this straightforward guide to attending a business exhibition.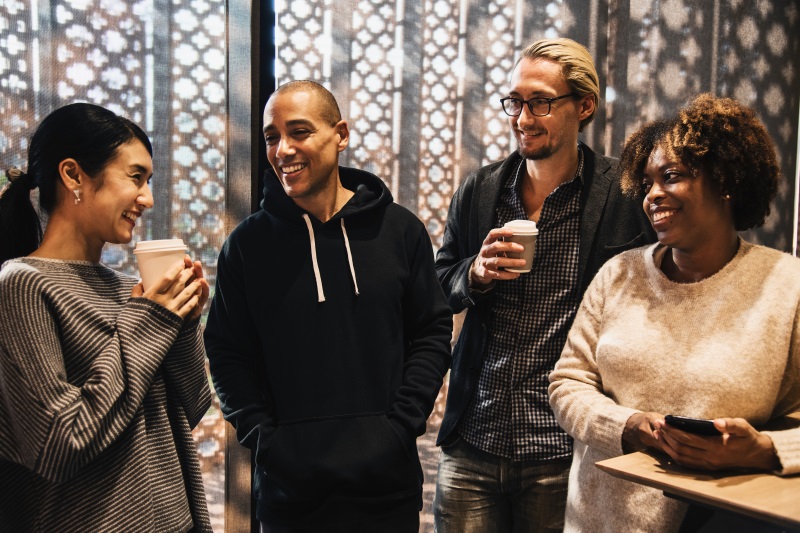 Every year, roughly in-between the flashes and bangs of bonfire night and the solemnity of Remembrance HR, and learning and development professionals from across the country and indeed around the world travel to Manchester for the Chartered Institute of Personnel and Development (CIPD) Annual Conference and Exhibition (ACE)
It's been going for decades; the first event was in Harrogate about seventy years ago. I wasn't at that first event but I do remember the days of moving between the various venues which were in different hotels as well as the Harrogate Conference Centre. You needed a stout pair of walking shoes to climb the hill to The Majestic, and the other grand hotels!
A few years ago, the decision was made to move to Manchester, it's easier to get to with direct rail links from all parts of the UK and a big airport, and thankfully a venue which places all the conference sessions and exhibition on one floor, and there is no need to go outside!
So, no more afternoon teas in Betty's but with a packed programme of conference sessions there isn't really time for sightseeing around Manchester.
The comprehensive conference programme means that many conference delegates may find it difficult to get the most out of a visit to, what seems to me anyway, an exhibition that just gets bigger and more diverse every year.
So after many years of attending both the conference and the exhibition I have compiled my firsteleven™ things to remember about attending exhibitions:
Set Your Objectives for Attending
Remember why you are going?
To gather general information
We always go
Network with other professionals
Source and compare potential suppliers
Investigate the competition
If you can't define your objectives for attending, maybe you shouldn't be going at all.
Pre-Register
Remember to contact the organisers either at their website, or by telephone and pre-register for the exhibition. This will
Allow you easier access to the exhibition, saving you time
Give you the advance information you need to plan your visit
Allow exhibitors to contact you with information about what they are doing at the exhibition, which will again help you plan your day.
Research the Exhibitors
Remember to use the exhibitor list that should come with your registration card, or visit the exhibition website to find out who will be there. Visit the exhibitors' websites and learn about what they do and make sure that their stand will be worth visiting
Tell Exhibitors you are coming
Remember that if you let exhibitors know that you are attending the exhibition and that you intend to visit their stand you turn yourself into a V.I.P.
They should allow you to make an appointment and have a senior person there to meet you. They may even help with travel to the exhibition or with travel from the car park or train station to the exhibition venue.
Last but by no means least they may provide you with lunch or refreshments.
Dress the part
Remember that appearances matter. Exhibitors will take you more seriously if you look the part.
Treat your visit like a series of business meetings and wear comfortable business clothes.
Remember it is your feet that will suffer the most during your exhibition visit so make sure your shoes are comfortable. Leave outdoor coats at the cloakroom, you'll be more comfortable. Just don't forget them on your way out!
Get your bearings
Remember when you arrive, not to rush in to the exhibition.
Take some time to get your bearings.
Going off in the wrong direction could throw your whole day off plan.
Take some time to look at the exhibition guide and plan your route using the map.
Plan your route logically, that way you won't miss a whole aisle or hall of exhibitors.
Tell Exhibitors What you need
Remember that before you go on to a stand you should know what it is that you need from that exhibitor.
Have your questions prepared, and once you have your answers move on.
Tell them what action you will take next.
If you have qualified them out of the consideration process, tell them.
Business Cards
Remember to have a business card with the information you want to share with the exhibitor.
It will save you a lot of time when they ask for your contact details.
If you don't want them to contact you on your mobile telephone, don't include it on the card.
Remember to check any changes you make to your card with the marketing department.
Stay Focused
Remember to be assertive, and don't let exhibitors drag you on to their stand, if you are not interested.
Your time is valuable, and you have people you must see.
After you have fulfilled your objectives you can go back to the other stands.
Remember that every business card you hand over will add you to another mailing list, so only enter prize draws held by companies you really want to hear from.
Brochures, brochures, brochures
Remember the forests and don't collect brochures on products or services you are not interested in.
Have a short question that explains your objectives, which you can ask exhibitors.
If their answer doesn't meet your objectives decline the brochure.
Take a break
Remember to take a break.
There will be numerous coffee bars and rest areas, make sure that you use them.
Give your feet a rest and clear your mind.
Remember to stay hydrated, drink plenty of water!
Have Fun!
I deceived you there is a twelfth thing to remember.
Remember to have fun at the exhibition."
Members of the Work Place Learning Centre team are available to provide journalists and media organisations with expert comment on all aspects of learning at work.

View our editorial policy click here.